At sufficiently high pressure, hydrogen liquefies starting at about 33 Kelvin.(*) That's
cold
. At about 14 Kelvin and yet more pressure, hydrogen will become a solid. And, it has been theorized since 1935, under
enough
pressure solid hydrogen can take
metallic
form.
(*) For mysterious reasons, absolute temperatures are shown in units of Kelvin, and not (as every other temperature scale would suggest) degrees Kelvin.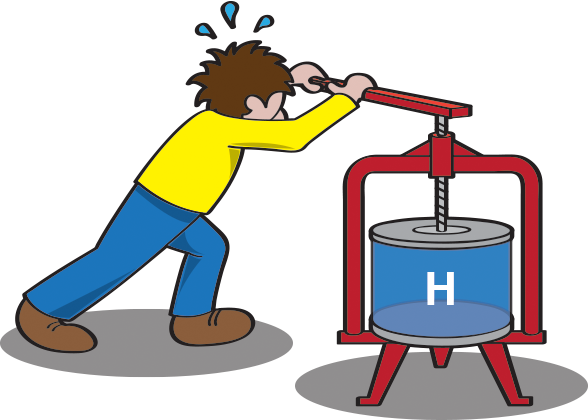 Not quite this easy
How much pressure? In round numbers, call it five million standard atmospheres. The amazing thing is, Harvard scientists reported last month that they
had
formed metallic hydrogen in the lab. "
U.S. scientists create metallic hydrogen, a possible superconductor, ending quest
." That's seriously cool. And high pressure.