No, this
isn't
a political rumination. I don't do those (and you're welcome).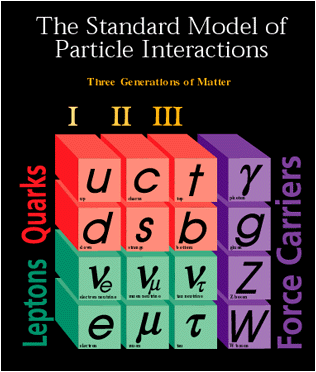 The world as we know it ...
The standard model of particle physics has endured every challenge for more than half a century (see, for example, "
LHC's Newest Data: A Victory For The Standard Model, Defeat For New Physics
"). General relativity has withstood every challenge for a full century. And yet
clearly
our understanding of the universe is incomplete ...
Consider "
Five Independent Signs Of New Physics In The Universe
." If physics interests you, all five issues are worth a look -- but the item of most interest to me is dark matter. Bottom line: the behavior of such large objects as galaxies and galactic clusters doesn't fit with our understanding of gravity absent lots of unseen matter. If we do understand gravity -- the heart of general relativity -- then there
must
be lots of dark matter out there. But the standard model has no place for a dark-matter particle(s), and no search for dark-matter particles -- or for
any
particle physics beyond the standard model
(*)
-- has yet borne fruit.
(*) For example, super-symmetry or string theory.