For today's post, some physics (including astrophysics) retrospectives ....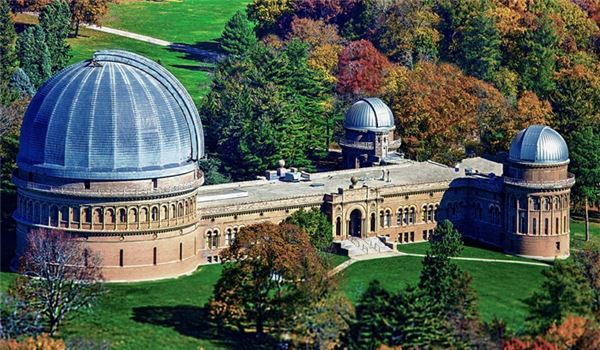 And ... it's beautiful
My first interest in any kind of science -- likely before I knew the word science -- was with astronomy. Who among us wasn't fascinated at a young age with the fascinating show that is the night sky? And so (with added interest because of the University of Chicago connection), I was sad to read that "
Yerkes Observatory is closing its doors
." Yerkes is historic both for the uniqueness of its primary instrument -- a 40-inch
refracting
telescope -- and the many prominent astronomers who at one time or another worked there. Edwin Hubble. Subrahmanyan Chandrasekhar. Gerard Kuiper. Carl Sagan.
Looking a lot further back, consider an inference drawn from orbital peculiarities of a set of Oort Cloud objects. To wit: "
An alien star sideswiped our solar system and sent comets reeling, scientists say
."